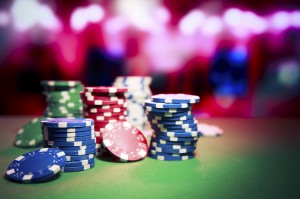 Last Tuesday was the opening of the Horseshoe Casino in Baltimore, which Edwards and Hill proudly helped furnish, as well as Maryland's other casino Maryland Live! When guests enter the casino, they will be greeted by crystal chandeliers, slot machines, cocktail waitresses, and blackjack tables.
Owner of the new casino, Caesars Entertainment, has made it a goal to bring the gaming industry to post industrial cities, including Maryland. While many were against the new casino in Baltimore, the mayor's promise of reduced property taxes and increased money given to recreational centers and schools as helped to soften the harsh criticism surrounding the casino. The casino is already responsible for generating at least 2,000 jobs in the construction industry as well as at least 1,700 jobs within the casino itself.
The casino opening is not only great for the Baltimore area, but great exposure for Edwards and Hill as a smaller furniture company. With both casinos on our resume, Edwards and Hill has taken the next step into making a name for ourselves among the bigger named furniture companies and providers. As mentioned in our previous blog, those involved in the gaming industry are looking to smaller providers to help furnish their lobbies and facilities. The casino has
Edwards and Hill Office Furniture is proud to furnish local casinos as well as providing quality furniture for corporate offices, hospitality businesses, educational settings, and healthcare facilities. Tony Hill has been partnering with Hans Edwards since 1998 to provide quality multimedia and furniture services to a number of different businesses and industries. The new casino has already seen progress, with 15,000 guests recorded for the opening night.
To get started with Edwards and Hill, call us today at 301-317-4250. You can also fill out our online contact form to ask specific questions about one of our specific services.
Find us today on Google+, Pinterest, Facebook, Twitter, and LinkedIn.
Source:
http://www.washingtonpost.com/local/with-the-horseshoe-casino-baltimore-adds-to-the-urban-gambling-jackpot/2014/08/25/3b0ae492-28a3-11e4-8593-da634b334390_story.html
http://articles.baltimoresun.com/2014-08-27/business/bs-bz-horseshoe-folo-20140827_1_chad-barnhill-horseshoe-casino-baltimore-gaming-control-agency