With so many healthcare options available today, many facilities are working hard to make positive first impressions on patients. The healthcare is industry is becoming highly competitive, so any upper hand a facility can take to ensure positive patient experience and effective treatment is taken. One way facilities are reaching this upper hand is through healthcare furniture. Instead of purchasing the first items they see, more facilities are taking their time to research and shop around for their healthcare furniture. When looking for their healthcare furniture, facilities are beginning to look for the following: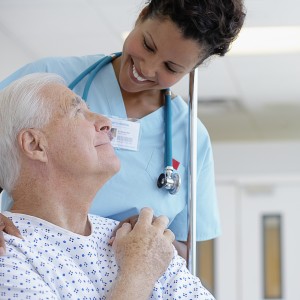 Durable Materials- A healthcare facility sees a number of patients and visitors in a day. Because of so much activity, your healthcare furniture should be created with durable fabrics and materials to withstand the day to day activity. Make an investment in your healthcare furniture to avoid having to replace your furniture after a year or two.
Hygienic- Not only will your healthcare furniture need to be durable, it needs to be sanitary and clean as well. Choose furniture that is made from vinyl and acrylic to help prevent stains and resist moisture.
Antimicrobial- Your healthcare furniture should be created with materials such as aluminum, finished hardwood, or steel to ensure bacteria and other dirt doesn't seep into the fibers. Furniture can also be treated with barriers to prevent moisture from seeping in as well.
Moveable- As technology continues to change and treatments shift, your healthcare facility may need to change layouts and rearrange the healthcare furniture. Pieces should be able to be moved around easily to help ensure an easy change in layout. Time shouldn't be wasted by attempting to move a piece of healthcare furniture.
Modern- Old and outdated healthcare furniture can give patients and visitors the wrong impression of your facility. Choose more modern furniture to help reflect your modern treatments and equipment.
Edwards & Hill Office Furniture is proud to furnish hospitality businesses as well as providing quality furniture for corporate offices, educational settings, local casinos, and healthcare facilities. Tony Hill, Managing Partner, and Hans Edwards, Partner, have been working together since 1998 to provide quality multimedia and furniture products and services to a number of different businesses and industries.
To get started with Edwards & Hill, call us today at 301-317-4250. You can also fill out our online contact form to ask specific questions about one of our specific services.
Find us today on Google+, Pinterest, Facebook, Twitter, and LinkedIn.
Source:
http://goo.gl/s8tMk9