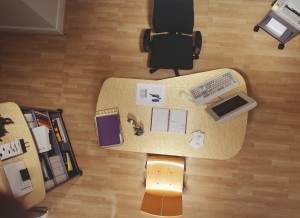 As the year continues on, workplace trends continue to shift and change as well. As business practices change over time and new technology is introduced into the office, workplace trends tend to shift to reflect these changes.  Here are some of the latest workplace trends that are being found within the business world:
1.            Collaboration- More companies are using collaboration as a main method when completing projects. Instead of having a few team members in charge of projects with the rest of the team working harder, collaboration allows the work to be divvied up equally. This means that office furniture must be created to allow team members to share ideas and work together.
2.            Equal Work- In years past, it was well known that most CEOs and higher up executives had staff take care of their heavy lifting. However, current workplace trends show that CEOs are responding to their own emails and taking a more hands on approach to their companies. Because of this, office chairs are including pouches for tablets and office desks are including power outlets to charge smart devices.
3.            Work on Break- We have shifted into a time where every email must have a response and every call must be answered as soon as it occurs. Because of this shift, lunch breaks are now enjoyed at a desk, which means chairs and desks should be able to accommodate.
4.            Creativity- In the past, the focus of a business has been on how quickly tasks and projects could be completed. Now, workplace trends are showing the focus has shifted to how creatively a task or project is completed. Because of this new shift, office furniture is more colorful and more décor can be found on walls to help spark creativity among team members.
5.            Technology- As mentioned briefly before, technology has a larger presence within business than ever before. In order to accommodate the increase in devices being used, furniture is being created to hold and charge these devices.
Edwards & Hill Office Furniture is proud to furnish corporate offices as well as providing quality furniture for hospitality businesses, educational settings, local casinos, and healthcare facilities. Tony Hill, Managing Partner, and Hans Edwards, Partner, have been working together since 1998 to provide quality multimedia and furniture products and services to a number of different businesses and industries.
To get started with Edwards & Hill, call us today at 301-317-4250. You can also fill out our online contact form to ask specific questions about one of our specific services.
Find us today on Google+, Pinterest, Facebook, Twitter, and LinkedIn.
Source:
http://goo.gl/Ukyrri