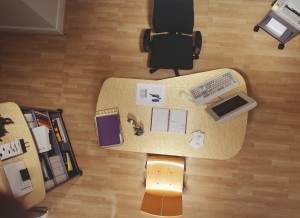 As you begin the process of choosing office furniture, you will quickly realize that some pieces of furniture are more important than others. One of the most important office furniture pieces you will need to purchase is your office desk. Your office desk is an essential component of your office and the business you conduct. Without an office desk, your day-to-day work would be impossible to finish. Your desk will be the home of your computer, phone, files, and other supplies. Because your office desk is so important to your business, it's important to take your time when making a purchase.
Some things to consider before you begin searching for your office desk are the following:
How much space do I have to work with?
What do I need from my office desk?
How many monitors will I be using?
What type of work will I be conducting at my desk?
What other supplies will be kept on my desk?
Answering the above questions will help you narrow down your search for a new office desk. An office desk should be able to fit comfortably within your office space while also providing you with enough space to work properly. Remember that an office chair should be able to fit comfortably behind the desk. A tough fit can make working difficult and uncomfortable, which will ultimately harm your productivity. Your new office desk should also match the colors and décor within your office space. It is often easier to choose your desk first and then focus the rest of your office around the desk. If you know that you will be eating and drinking at your desk, consider a darker wood with a finish to help prevent stains.
Edwards & Hill Office Furniture is proud to furnish corporate offices as well as providing quality furniture for hospitality businesses, educational settings, local casinos, and healthcare facilities. Tony Hill, Managing Partner, and Hans Edwards, Partner, have been working together since 1998 to provide quality multimedia and furniture products and services to a number of different businesses and industries.
To get started with Edwards & Hill, call us today at 301-317-4250. You can also fill out our online contact form to ask specific questions about one of our specific services.
Find us today on Google+, Pinterest, Facebook, Twitter, and LinkedIn.