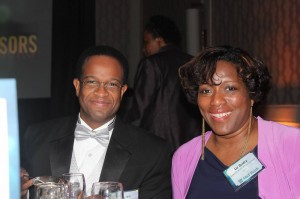 Congratulations are once again in order for managing partner Tony Hill as he once again takes home a SmartCEO Future 50 award! This prestigious and highly anticipated awards program celebrates companies and their CEOs throughout the region. Each year, SmartCEO takes the time to recognize fifty mid-sized and quickly growing companies throughout the region, along with five small Emerging Growth companies and five large Blue Chip companies. SmartCEO looks at a three year average of revenue and employee growth of each company in order to determine winners. The winners of 2015 have a collective annual revenue of $3.56 billion, which is an accomplishment of itself. According to SmartCEO, "these companies represent the future of the region's economy and embody the entrepreneurial spirit critical for leadership and success."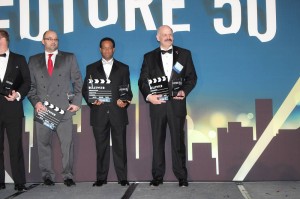 SmartCEO also created a profile for Tony Hill:
"Who did you get your furniture from?" That's the question Edwards & Hill Office Furniture wants its clients to hear whenever they have visitors at their office. The company's founding mission was to create a space that is both functional and aesthetically pleasing. That mission has led the company on a path to growth and has allowed it to celebrate the opening of a new facility with twice the square footage, including a state-of-the-art showroom, library, warehouse and corporate offices. It hasn't always been an easy road — along the way, the company's founders had to realize that it's not always feasible to keep staff members who are a drag on profitability or culture, says managing partner Tony Hill. But now, the company is in a good position to keep building satellite offices in and out of state, he believes."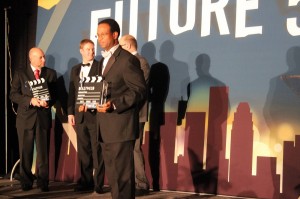 Tony Hill had this to say about the award:
"Winning a Future 50 award 2 years in a row is exciting!  As the economy continues to improve, it is great to be recognized for making tough decisions and having the right staff to have weathered the storm and still continue with growth."
Edwards & Hill Office Furniture is proud to provide quality furniture for corporate offices, educational settings, local casinos, hospitality businesses and healthcare facilities. Tony Hill, Managing Partner, and Hans Edwards, Partner, have been working together since 1998 to provide quality multimedia and furniture products and services to a number of different businesses and industries. Some of our celebrated projects include those with Maryland Live Casino, Baltimore Horseshoe Casino, Agriculture and Transportation, and the U.S. Departments of Defense.
To get started with Edwards & Hill, call us today at 301-317-4250. You can also fill out our online contact form to ask specific questions about one of our specific services.
Find us today on Google+, Pinterest, Facebook, Twitter, and LinkedIn.
Sources:
http://www.smartceo.com/baltimore-future-50/
http://www.smartceo.com/2015-baltimore-future-50-edwards-hill-office-furniture/