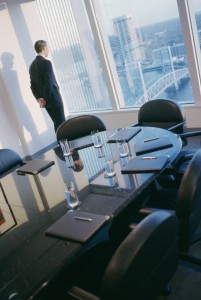 Are you working on establishing a startup in 2014? Then there's a good chance you're wondering when's the perfect time to purchase office furniture for your new space.
Just like most startup business owners, you're eager to get your business up and running, even though you know there are hurdles ahead. You have to secure funding. You need an office space for clients and employees to conduct business. And more importantly you need the right furniture to help them conduct business.
When you want clients and employees to invest greatly in your startup, you will want to offer them at least some comfortable chairs to sit in. By offering your business partners a seat on the floor, it doesn't give the impression you're too serious about your startups' potential. You need to have at least the basics of office furniture.
What are essential office furniture items for startups? You will need some sturdy office desks, comfortable office chairs and good lighting to get started. You won't need to go all out on purchasing furniture for your startup at its early stages of development, but you should have at least quality office furniture available. It doesn't have to cost you an arm and a leg to have a good office design.
You can furnish your office with competitively priced ergonomic furniture to give your office space a highly professional look while staying on a budget. We can help you achieve a uniform, professional look while still staying within your budget.
In time you can always upgrade to more sophisticated office furniture as your startup brings in more cash flow.
To help you stay focused on your startup goals, ask yourself the following questions prior to purchasing office furniture:
-How much of your company budget can go towards purchasing quality office furniture?
-Based on your startup needs, what are essential furniture items for your office?
-How many employees will work regularly at your office? This will help you decide whether collaborative workspaces or private offices are best for employee work productivity.
-How long do you plan on leasing your current office space? This will help you identify how you should layout the office for now and the future.
After answering the questions above, you should have a good idea what furniture you'll need to buy for your office. You'll begin the creative process of building up your work culture without over budgeting your startup. Edwards & Hill Office Furniture is here to be your startup office furniture consultant and designer. We will furnish your office with quality, affordable ergonomic chairs and desks today. Come to our showroom to see all the furniture we have to offer.
Edwards & Hill Office Furniture is a leading office planner and supplier for commercial companies, government agencies and individual consumers nationwide. We sell and install hospitality furniture. We provide interior design and layout services from start to finish. We can even help you relocate and handle planning, marketing, public relations, and film and video production.
Contact Edwards & Hill by clicking here or call us at 301-317-4250 today! We are here to serve you!
Check us out on Facebook, Twitter and LinkedIn as well!
Source:
http://myturnstone.com/blog/when-to-buy-office-furniture-a-few-tips-for-startups/