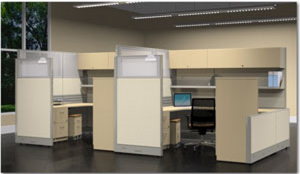 Do you find yourself spending hours at the office in discomfort? You're not alone. Many office workers suffer from work injuries because they spend hours in office furniture that puts them at risk of major physical injury. You can help protect yourself from work injuries by buying ergonomic furniture designed to help you relax in the office. In fact, some of the ergonomic furniture designs resemble spa furniture.
There are ways you can transform a traditional office space into a very inviting sanctuary.  Spa ergonomic furniture offers features that can protect users from work injuries and even heal the body of injuries.
It is important to support your physical well being at the office because you can't work without maintaining your physical health. If your office is furnished with ergonomic furniture designed to relax you, you will find your office more welcoming than ever before.
Not to mention the excellent furniture design will offer you the opportunity to comfortably lean into your office desk so you can protect yourself from poor circulation. The office furniture will also allow the relaxation to improve your work productivity while inspiring you to be more creative.
A must have ergonomic furniture item is the ergonomic chair. A well designed ergonomic chair will assist you in designing an overall office that relaxes you, no matter the number of hours you have to dedicate to work duties.
Numerous studies have revealed that sitting at an office desk all day is not healthy because your body is designed to regularly move. The ideal office desk enables users to regularly circulate your body by giving you the advantage to comfortably lean in.
The ergonomic furniture can also offer you a better quality office environment by providing you cleaner air. An example of ergonomic furniture that offers this type of clean air quality is a desk humidifier that purifiers the air to prevent cold and sinus infections. Air purifiers can also prevent mold growth, bacteria growth and bad odors in the office.
Here is a list of benefits you can reap from spa like ergonomic furniture:
Self massaging by using your ergonomic chair to work out tension.

Use tinted lights rather than fluorescent lights to create a mellow mood to your office.

Offer your neck and back excellent support with cushions .
Edwards & Hill Office Furniture is here to assist you with your interior design project and provide you the office furniture you need for a complete ergonomic workplace design. We understand how long hours at your office desk can jeopardize your physical health, from spinal injuries to  poor circulation. We are here to help you prevent work injuries with ergonomic friendly office furniture that's not only comfortable but also stylish.
We have ergonomic keyboards, lumbar supports, comfy ergonomic chairs and other great ergonomic furniture. See for yourself today by visiting our showroom!
Edwards & Hill Office Furniture is a leading office planner and supplier for commercial companies, government agencies and individual consumers nationwide. We sell and install hospitality furniture. We provide interior design and layout services from start to finish. We can even help you relocate and handle planning, marketing, public relations, and film and video production.
Contact Edwards & Hill by clicking here or call us at 301-317-4250 today! We are here to serve you!
Check us out on Facebook, Twitter and LinkedIn as well!
Source:
http://www.relaxtheback.com/office.html
http://www.wikihow.com/Set-Up-an-Ergonomically-Correct-Workstation