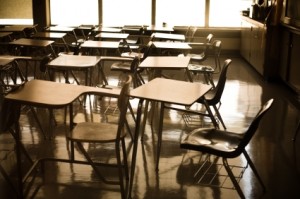 It's back to school season and time for teachers to complete classroom setups.
The right classroom setup can help students start on the right footing for a great academic school year.
The best classroom setups are educational environments that engage students in their learning environments. The classroom setups should also promote collaborative work.
Edwards & Hill Office Furniture is here to help you effectively create classroom setups that make learning fun.
What is considered back to school furniture?
Back to school furniture is composed of classroom desks and ergonomic chairs. The best way to go about classroom setups is to purchase classroom desks and chairs of the same color scheme and models. This type of setup will help you establish a uniformed learning environment. Stock colors work best for long-term classroom setups to ensure you can replace desks easily without interruption to the uniformity. It's highly recommended to furnish classrooms with collaborative furniture and ergonomic furniture for the best modern classroom design.
Here at Edwards & Hill Office Furniture, we can process large orders for standard school desks by the same manufacturer. This goes the same for library furniture, cafeteria furniture as well as computer lab furniture.
With us there is no worry. Not only do we offer high quality school furniture at an affordable price but we also offer additional services such as:
School furniture assembly services

Interior designs services/ space planning

Moving Services

And Furniture Project Management/ Coordination Services
You will not experience furniture damage or physical injury as you setup your classrooms. We are here to handle your shipping, furniture assembly and interior designing just in time for the back to school session. Let us save you time, money and reduce your stress this school year.
Classroom setups should always be designed with age appropriate furniture to assure students the best comfort and learning experience.
Here are some other cool features you may want to add to your classroom setups:
Cubbies with hooks. This can help you prevent clutter in lower school classroom settings by helping children keep items off the floor when not in use (this can range from toys to sports gear).

A graffiti wall.  All you need is a poster board/ chart paper and color markets. It's a great way to encourage students to express themselves and keep engaged with the classroom curriculum.

Technical furniture to accommodate the use of laptops and tablets.

Bulletin Boards. This is a classroom essential, especially for primary school aged children because display of achievements helps build up good self-esteem in children at an early age.
Take a look at our broad range of school furniture now. Edwards & Hill has furniture available for both educational and laboratory applications.
Edwards & Hill Office Furniture is a leading office planner and supplier for commercial companies, government agencies and individual consumers nationwide. We sell and install office furniture. We design and plan office layouts from start to finish. We even help you relocate and handle planning, marketing, public relations, and film and video production.
Contact Edwards & Hill by clicking here or call us at 410.884.8450 today! We are here to serve you!
Check us out on Facebook, Twitter and LinkedIn as well!
Source:
http://www.staples.com/sbd/cre/marketing/back-to-school/back-to-school-news/back-to-school-tips-for-teachers-classroom-setup.html
http://duckduckgooseandthensome.blogspot.com/2012/01/top-10-back-to-school-furniture-buying.html
http://www.homemadesimple.com/en-US/HomeOrganization/Pages/tips-for-back-to-school-home-organization.aspx