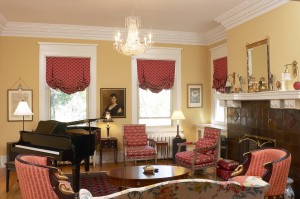 Are you opening a new restaurant? You can drive traffic to your newly opened restaurant by outfitting your restaurant with high quality hospitality furniture.
Premier hospitality furniture is important to implement a restaurant design because it's more durable than domestic furniture and it looks great for years, without sacrificing quality, comfort or style. The restaurant industry is tough. To be a successful restaurant owner, you need to develop and maintain a modern restaurant design and layout.
Remember, restaurants become the hot spot to dine and drink through positive word of mouth.
How can hospitality furniture help you spread a positive brand image?
With premier hospitality furniture, your restaurant patrons will talk fondly about the high quality of your restaurant furniture.
Premier hospitality chairs are a necessity for top of the line restaurants, all the way down to your favorite roadside diner. Restaurant patrons want to sit in comfortable seating that's easy to maneuver around dining tables. To add this extra convenience to your customers, you should purchase stackable chairs that are easy to use.
All hospitality furniture used in your restaurant should complement your restaurant décor.
Edwards & Hill Office Furniture has all types of hospitality furniture, from the bar to the cafe. We offer stylish furniture in large quantities to help you create comfortable gathering areas in your restaurant, lunchrooms, formal dining areas, and lounges.
Bottom line: Edwards & Hill Office Furniture is here to tailor our interior design and furniture installation services to create a chic and profitable restaurant.
We specialize in hospitality furniture and offer a great selection to meet all your indoor and outdoor needs.
Here are some hospitality furniture must haves for newly opened restaurants:
•     Comfortable and sturdy bar stools
•     Vibrant dining tables and other aesthetically pleasing hospitality furniture.
Let us help you keep your restaurant stylish and efficient.
Edwards & Hill Office Furniture is a leading office planner and supplier for commercial companies, government agencies and individual consumers nationwide. We sell and install hospitality furniture. We provide interior design and layout services from start to finish. We can even help you relocate and handle planning, marketing, public relations, and film and video production.
Contact Edwards & Hill by clicking here or call us at 301-317-4250 today! We are here to serve you!
Check us out on Facebook, Twitter and LinkedIn as well!
Source:
http://www.furniturecontracts.com.au/hospitality-furniture.html