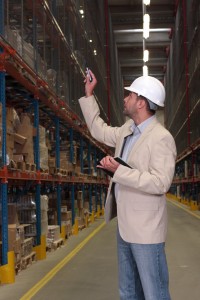 When it comes to furnishing a brand new hotel, or simply giving your current hotel a face lift, you want a reliable hotel furniture supplier. When you make your furniture purchase, the goal is to buy a set of furniture that will match not only each other, but your entire hotel décor. In order to achieve this, you need a hotel furniture supplier that you can count on. Despite what many might think, not all hotel furniture suppliers are made equal. There are certain characteristics a reliable and successful hotel furniture supplier should display before you decide to conduct business with them.
Hotel Furniture Supplier: What to Look For
Pricing- The furniture provided by your hotel furniture supplier should be reasonable instead of simply cheap. An extremely cheap price means less quality and probably poor craftsmanship. However, quality hotel furniture should not mean destroying your budget. Furniture prices should be at a price that is reasonable and reflects the quality of work of the piece.
Experience- You should never be afraid to ask about the history of your hotel furniture supplier. You should use their previous projects as a decent grading tool of the work they provide. Look to see what kind of furniture the hotel is using and how well the furniture is holding up.
Delivery- Give your hotel furniture supplier a number to work with when inquiring about pieces. Be sure that your supplier will have the capacity to provide your furniture when it is needed for your project. If they are unable to deliver, your entire hotel could be jeopardized.
Reliability- Your hotel furniture supplier should be able to answer any of your questions surrounding your furniture, its craftsmanship, and the delivery. A reliable hotel furniture supplier should be able to provide you with a date and time for delivery and hold up to those numbers. They should also be able to answer any questions should a problem arise with your delivery or furniture.
Edwards & Hill Office Furniture is proud to furnish hospitality businesses as well as providing quality furniture for corporate offices, educational settings, local casinos, and healthcare facilities. Tony Hill, Managing Partner, and Hans Edwards, Partner, have been working together since 1998 to provide quality multimedia and furniture products and services to a number of different businesses and industries.
To get started with Edwards & Hill, call us today at 301-317-4250. You can also fill out our online contact form to ask specific questions about one of our specific services.
Find us today on Google+, Pinterest, Facebook, Twitter, and LinkedIn.
Source:
http://goo.gl/DmfJpO