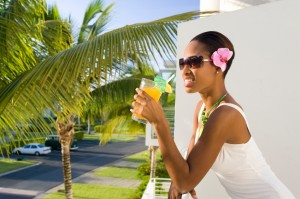 The busiest vacation season of the year is approaching. As a hotel owner or resort manager, you need to provide guests the utmost comfort and excellent customer support services to keep them coming back year after year.
How should you decorate a resort bedroom or hotel room?
The décor of the resort bedroom or hotel room will be based on the necessities, amenities, visual appeal and comfort guests identify with an excellent lodging experience.
You should begin designing quality resort bedrooms or hotel rooms with colors and fabrics that reflect the resort theme or hotel theme.
The best décor designs are the ones that provide guests with customized furnishings and accessories that meet the needs of both limited and extended vacation stays.
During this vacation season, vacationers will be traveling predominately to beach resorts. The best beach resort room designs are the ones that provide guests with plenty of sunlight light with an option of shade such as roll up screens.
In the resort bedroom, guests are focused on the decorative embellishments featured in the room.
Prior to entering the resort bedroom/ hotel room, the hotel or resort should provide vacationers comfortable furnishing at the lobbies and dining areas. The facility should also feature adequate technology equipment and gym equipment.
During spring and summer seasons, vacationers prefer wicker furniture, floral cushions and light color carpeting.
Traditional dressers are perfectly fine to use for beach resort bedrooms. Shelving units are also in popular demand.
Most vacationers prefer large bedrooms with an attached private space area such as a patio for relaxing.
Here are standard furniture items and accessories resort rooms should include:
Bedding

Bedroom furniture

Island Style Ergonomic Chairs

Outdoor Furniture such as sofas
Bottom line: make the resort bedroom or hotel room the home away from home vacationers of all ages can appreciate.
Edwards & Hill Office Furniture is here to help you keep your resort guests/ hotel guests coming back every year.
Learn about Edwards & Hill Office Furniture's Hospitality Furniture and Hotel Furniture items today.
We provide hospitality furniture and hotel furniture to fit every segment of the hospitality industry – hotel rooms, lobbies, restaurant bars and more.
Hotels/Hospitality Furniture Line List:
Edwards & Hill Office Furniture is a leading office planner and supplier for commercial companies, government agencies and individual consumers nationwide. We sell and install office furniture. We design and plan office layouts from start to finish. We even help you relocate and handle planning, marketing, public relations, and film and video production.
Contact Edwards & Hill by clicking here or call us at 410.884.8450 today! We are here to serve you!
Check us out on Facebook, Twitter and LinkedIn as well!
Source: http://www.ehow.com/info_12094845_decorate-resort-bedroom.html
http://www.mademan.com/mm/how-decorate-hotel-room.html
http://voices.yahoo.com/island-living-decorate-urban-spaces-resort-8285.html?cat=30